The last ten minutes of the United States vs Slovenia match that ended just minutes ago will be the talk of the sports world for much of today. If you didn't see the game, here's a video of the would-be go ahead goal that was waved off.
Clearly a controversial call. If you'll remember, a couple weeks ago when MLB umpire Jim Joyce famously blew a call that cost Armando Galarraga a perfect game, his Wikipedia page was vandalized. Since then both Joyce and Galarraga have been commended for their handling of the situations, and ultimately Joyce is in good graces with most baseball fans.
It is doubtful though, that today's referree, Koman Coulibaly, will face similar redemption. Here are a few screenshots from his Wikipedia page in the moments following the game. Moderators are fighting hard to keep the malicious edits off, but you can browse the revision history here. I'll add more if I see them: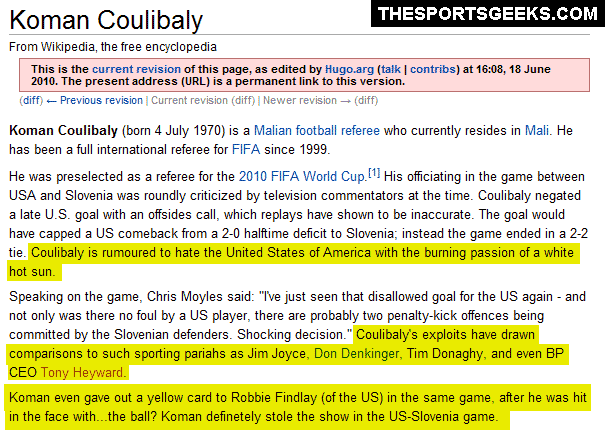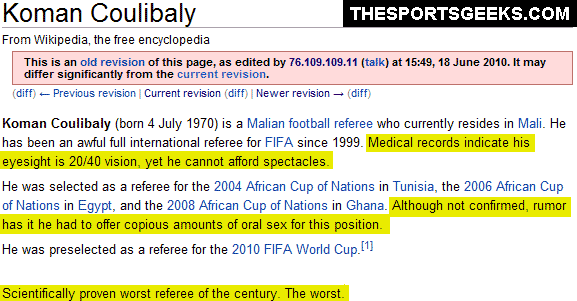 My personal favorite: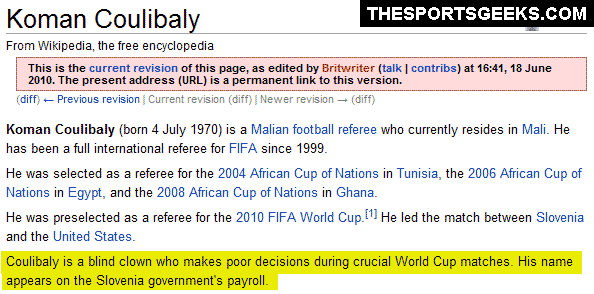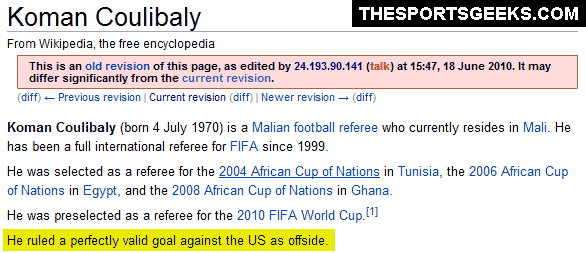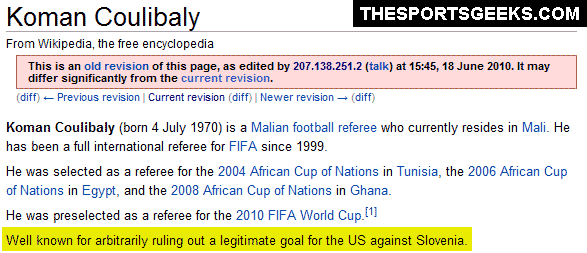 UPDATE (6/19) – Here are a few more from the day or so since this post went up: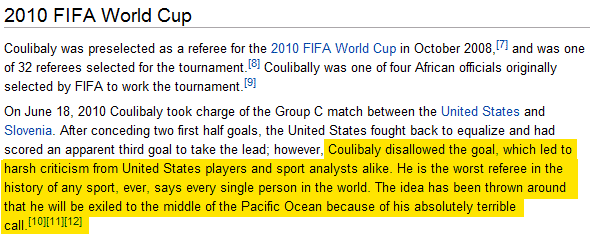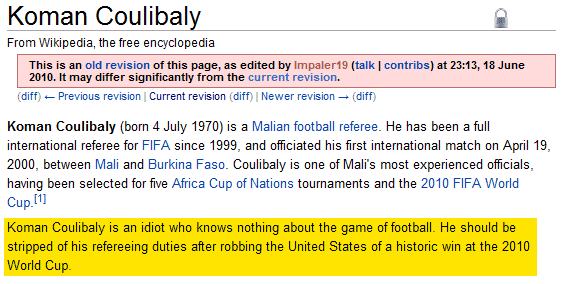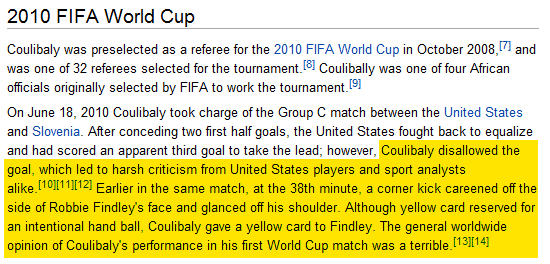 Be sure to follow us on Twitter for more updates from the World Cup.