A recent saying has taken root in the NFL that you're not truly an NFL superstar until you have a rule change come about because of something you did or something that happened to you.  We have the "Tom Brady Rule" about defensive players not being able to hit quarterbacks below the knees after Brady's 2008-ending injury—and some would add the "Tuck Rule" to Brady's résumé as well—and this season will see a "Flozell Adams Rule" where personal fouls occurring at the end of a half can be assessed on the kickoff that begins the next half of play thanks to Adams' antics with Justin Tuck the New York Giants before halftime in a game last December.
I think one of our old NFL superstars could use a rule of his own, however; #4 for the Minnesota Vikings, Brett Favre.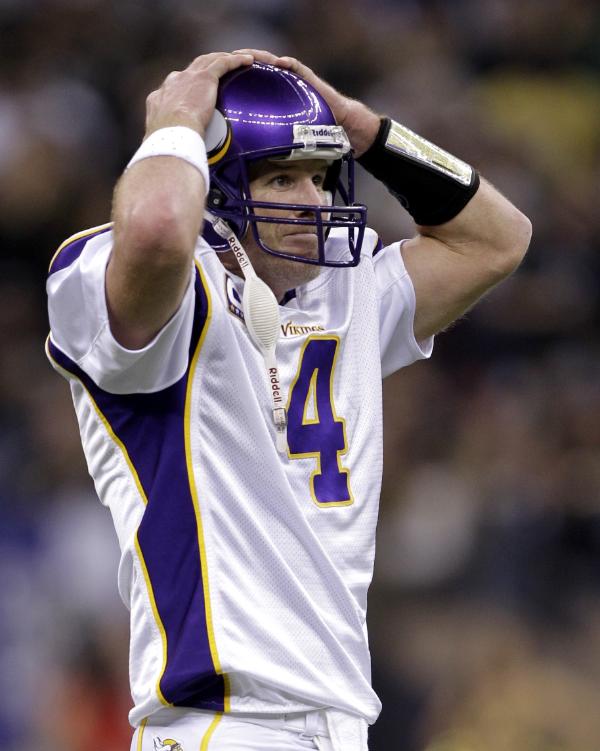 This proposed change would be my "Brett Favre Rule," and the rule would be that players under contract to an NFL team will need to submit their availability for the upcoming season in writing to their team by a deadline of a week before that year's NFL Draft.  The idea behind this rule change is to keep teams from essentially being held captive by key players that they cannot be 100% sure about for their "Kickoff Weekend" roster.  If a player originally stated that they would be unavailable due to retirement and then changed their mind to come back later in the offseason, they would be required to sit out a four-game "suspension" before being able to take the field in the NFL for that season; such a move, while harsh, would prevent players from going back-and-forth on an important decision.
You would have to live under a rock to not be exposed to the Favre offseason drama over the past few years; the "story" has blown up to the point where even non-sporting news outlets carry the day-to-day fluctuations on #4's future football planning.  Even in defeat this past season, Favre earned his "Purple Heart" with the Vikings fans once gruesome images of a battered and bruised ankle—courtesy of the New Orleans Saints pass rushers in the NFC Championship game—made the rounds online.  That same ankle was recently cited as a key factor in Favre's decision-making process for whether or not to return for another season in the NFL, as his doctor has stated that surgery will be necessary on the ankle for Favre to be able to play.  Just today, a "report" came out saying that Favre told a fellow NFL player that he is "100% retiring"; you'll have to excuse me if I'm not "100% sold" on that.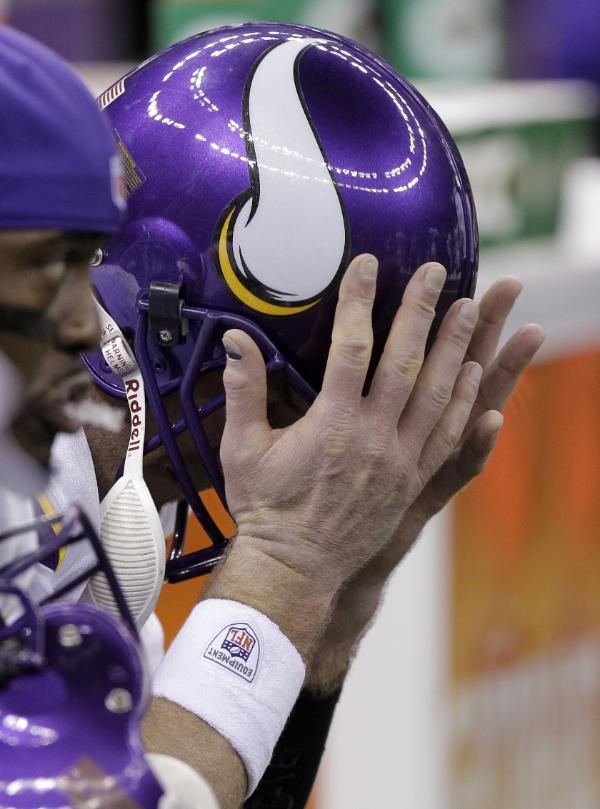 Not only are the Vikings hanging on his every move, but so too are Minnesota's NFC North rivals and the other non-divisional teams slated to face them in 2010.  The general consensus among media and fans alike—at least, outside of Minnesota—is that the Vikings are being held captive by another offseason of Favre's inability to commit.  While quarterback prospects were available at Minnesota's early picks in the Draft, they decided not to pick up big-name rookies like Jimmy Clausen or Colt McCoy.  Perhaps the Vikings are convinced beyond a shadow of a doubt that Favre will return to play for them at least one more season.  However, if he decides not to do so then the pickings are slim; either Tarvaris Jackson, the former starter, or Sage Rosenfels, perhaps best-known in recent memory for throwing away a potential upset over the Indianapolis Colts during his tenure with the Houston Texans.  Neither option leaves the Vikings in a particular good spot to compete in an NFC North that has seen improvement this offseason.
If the league had such a policy in place, this news story—a news story that draws attention away from the offseason preparation of each team—would be a thing of the past.  While, as a sportswriter, that would give me one less offseason story to write about, I would much rather know in April that Favre will be back for one more go than to have to wait through another offseason of rumors in either direction.
For an example of an NFL player handling this decision correctly, we need not look any further than future Hall-of-Fame quarterback Kurt Warner.  Many suspected that 2010 would be the end of his NFL career even before he absorbed a beating as his Arizona Cardinals lost their NFC Divisional Round playoff game to the Saints.  And shortly after that game was over, Warner took the classy route and held a press conference to announce his retirement and give the Cardinals the entire offseason to figure out how they would address the new opening on their roster.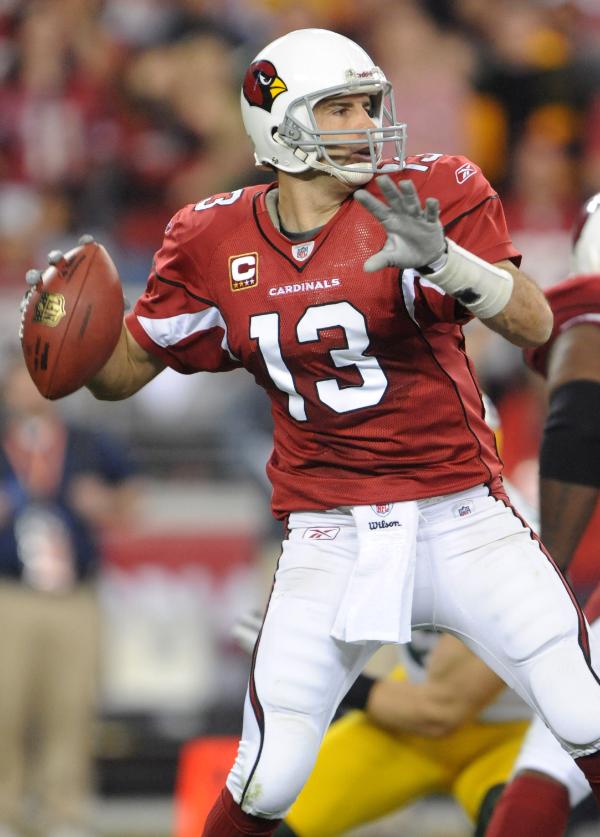 We get it, Brett; you hate showing up for offseason camp.  Work it out with the Vikings so that you don't have to go to Mankato; as much as we hate to admit it, last year showed everyone that you don't need it.  Just do us all a favor and don't string us along for another summer of "Will he/won't he?" drama.  Your "me-first" offseason attitude in the past five years has already done considerable damage to your reputation.
If a new rule like this could be put into place, we as fans wouldn't have to bother, and teams would be able to better address their needs by being 100% sure who will and won't be showing up to play while they are still in a position to make those moves.
The Minnesota Vikings with Brett Favre in 2010 are a front-runner for repeating as NFC North champions.  They might even be an early pick for the NFC's Super Bowl XLV representatives.
The Minnesota Vikings with Jackson or Rosenfels in 2010 are a different story altogether.
The Vikings, their staff, their fans, and the rest of the league deserve to know now which of those teams they'll be seeing in September.

Loading ...