Ilya Bryzgalov recently re-expressed interest in space travel. John Gonzalez at CSN reports:
At which point Bryzgalov began a long dissertation about the American space program versus the Soviet/Russian space program and which was superior. He noted that the first two animals in space were Russian dogs, which led to a strange exchange between Bryzgalov and a reporter about who had lost more monkeys in space — the Americans or the Soviets/Russians. Bryzgalov conceded that too many monkeys had lost their lives in that vocation.

"The problem with monkeys," Bryzgalov quipped, "they push the wrong buttons."
Bryzgalov's recent masks have matched themes from Philadelphia, Russia, fighter jets, historical figures… but why? His dream job is astronaut. So here's an idea of how the Ilya Bryzgalov Mask In Space might look: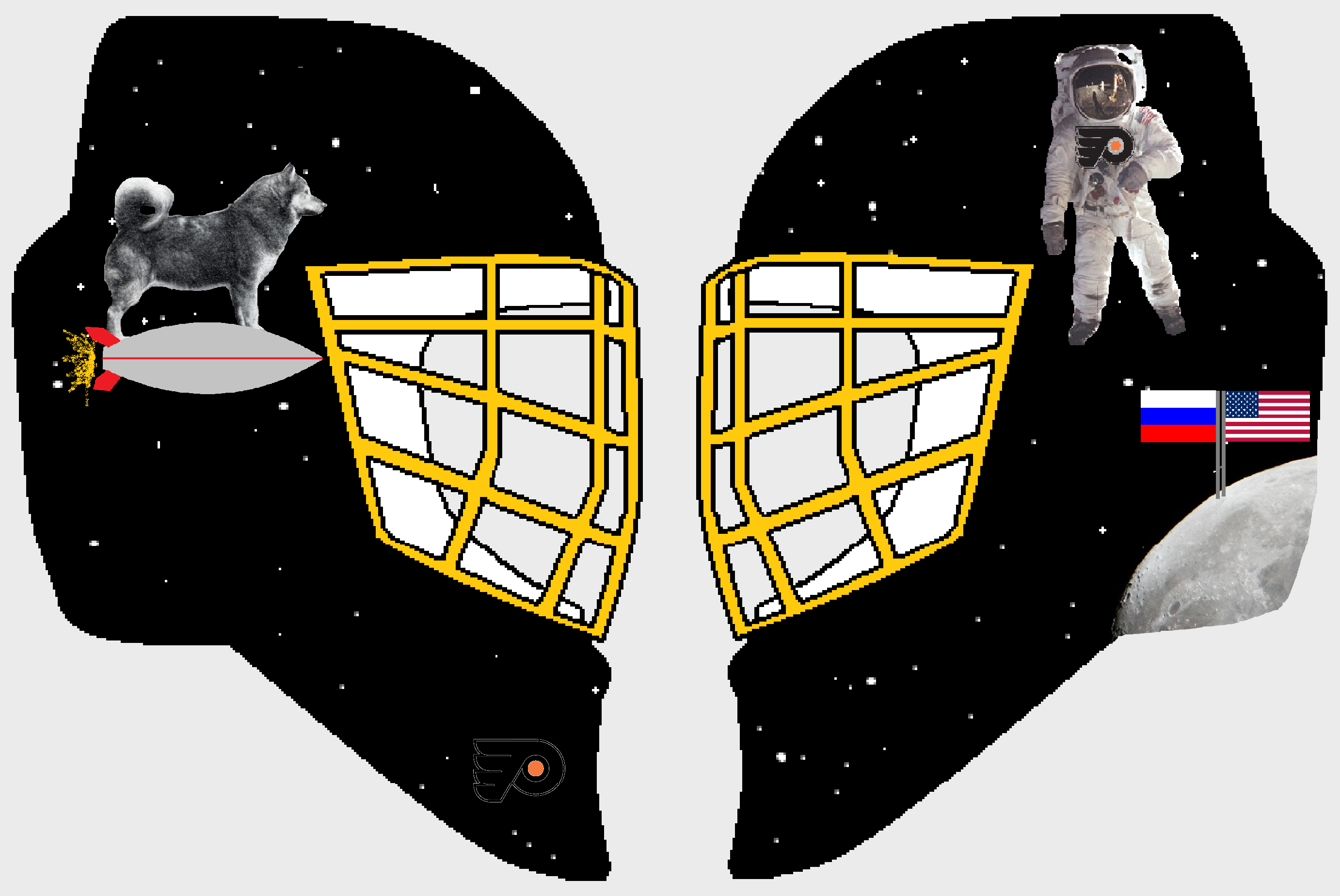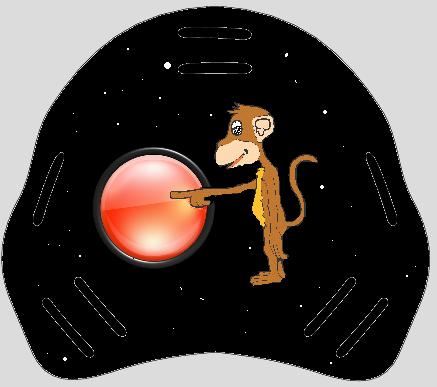 With the black void of space, the orange glow of the sun reflecting off the bars, and the white stars shining, the Flyers colors are the base for Bryzgalov's dreamscape.
Space images via nasa.gov; Русский (dog) via wikipedia.org, author Yras; button created by Exhumed bia softicons.com; monkey from VectorJunky.com They did not create or endorse this page.