UPDATE (3:15 EST) – Added Suns, Mavs, Bobcats & Heat.
Late last night, I posted about the changes made to the NBA.com home page as soon as the lockout started. Now, the teams are following suit, removing player photos from just about everything. Its not often you see teams trying to sell season tickets with ads featuring mascots and cheerleaders instead of the league's numerous superstars.
These are the current sites of a few teams.  Hover these to show what the sites looked like at midnight:
Toronto Raptors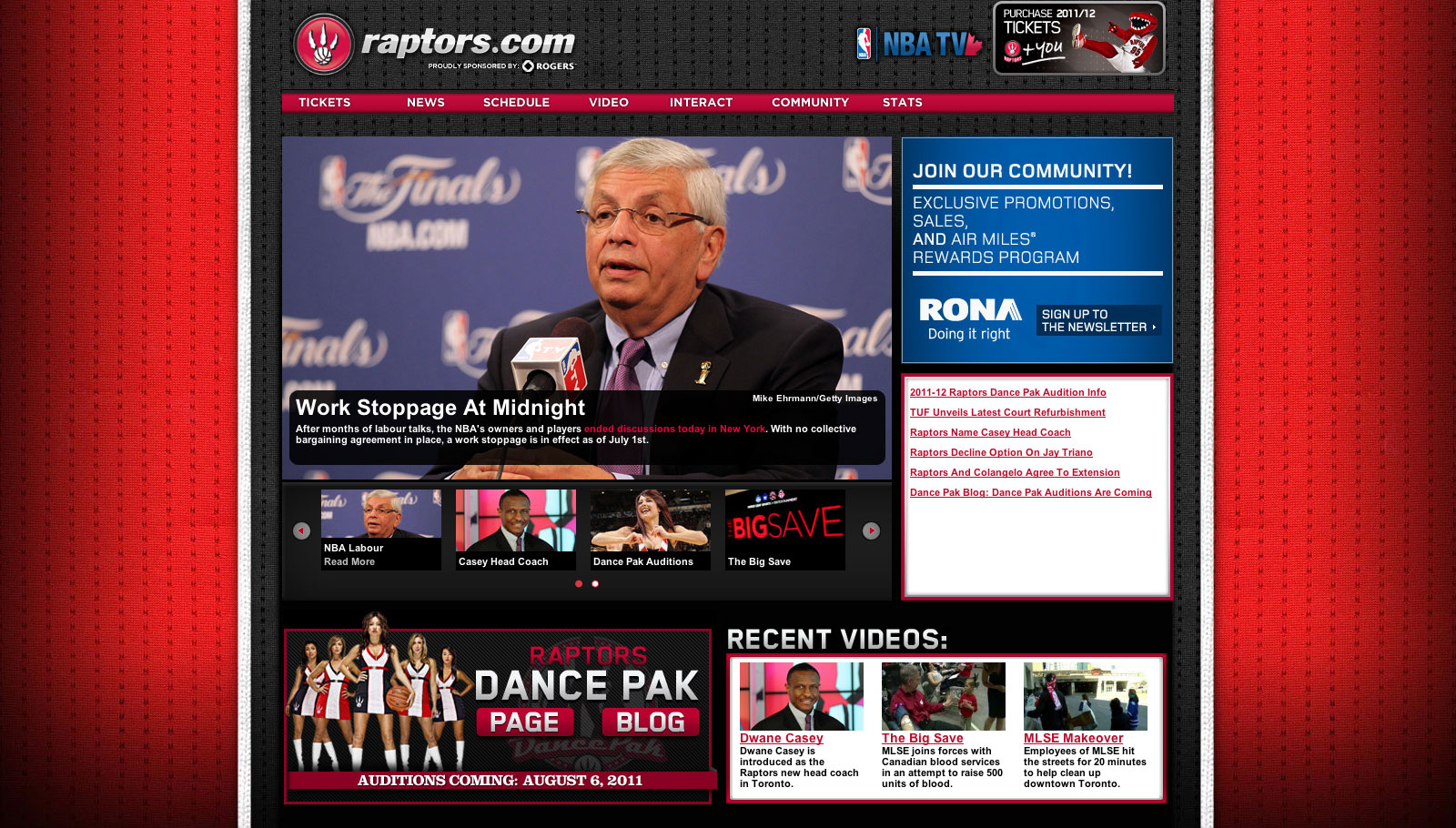 Sacramento Kings
Goodbye Jimmer.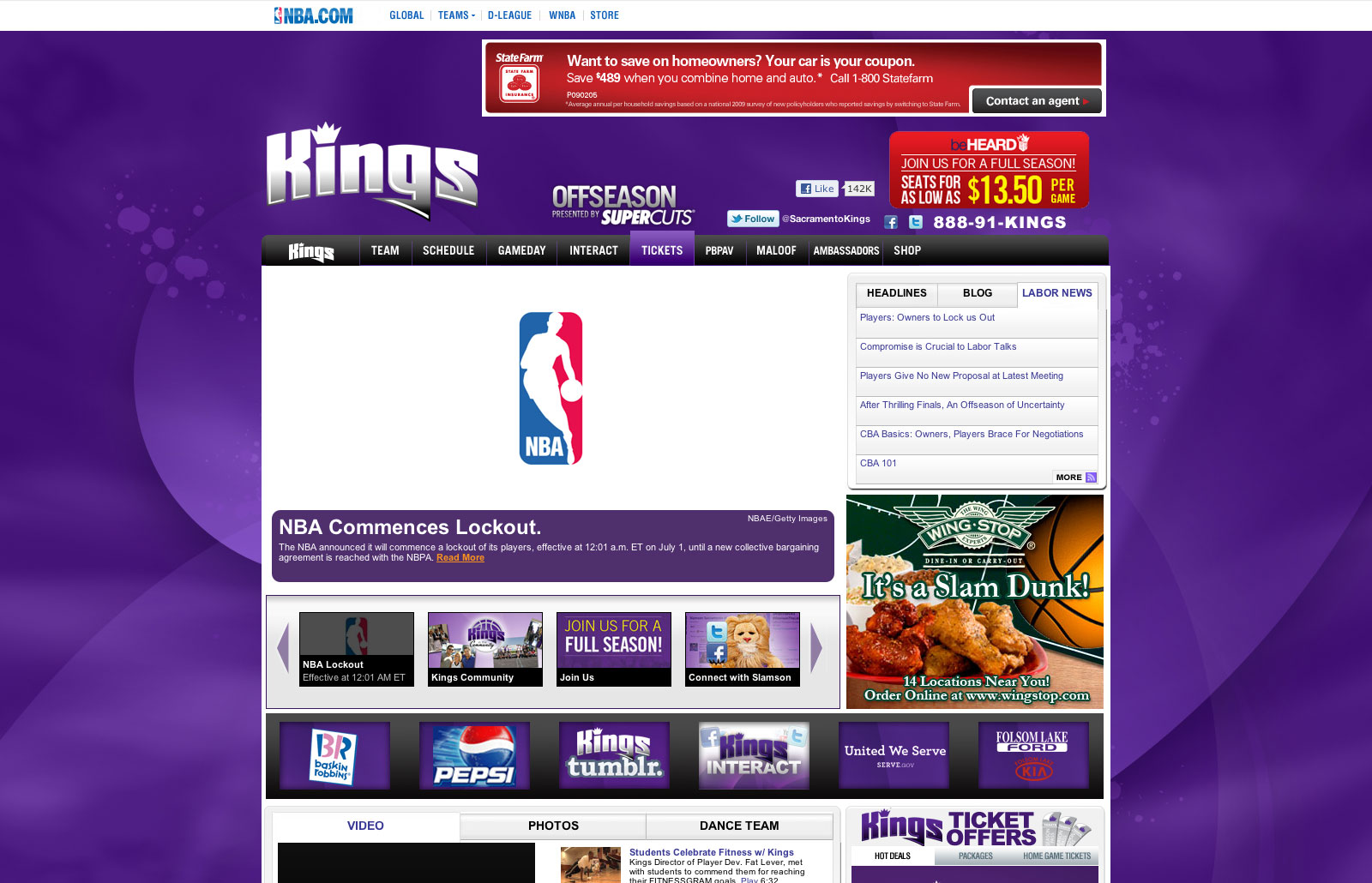 Atlanta Hawks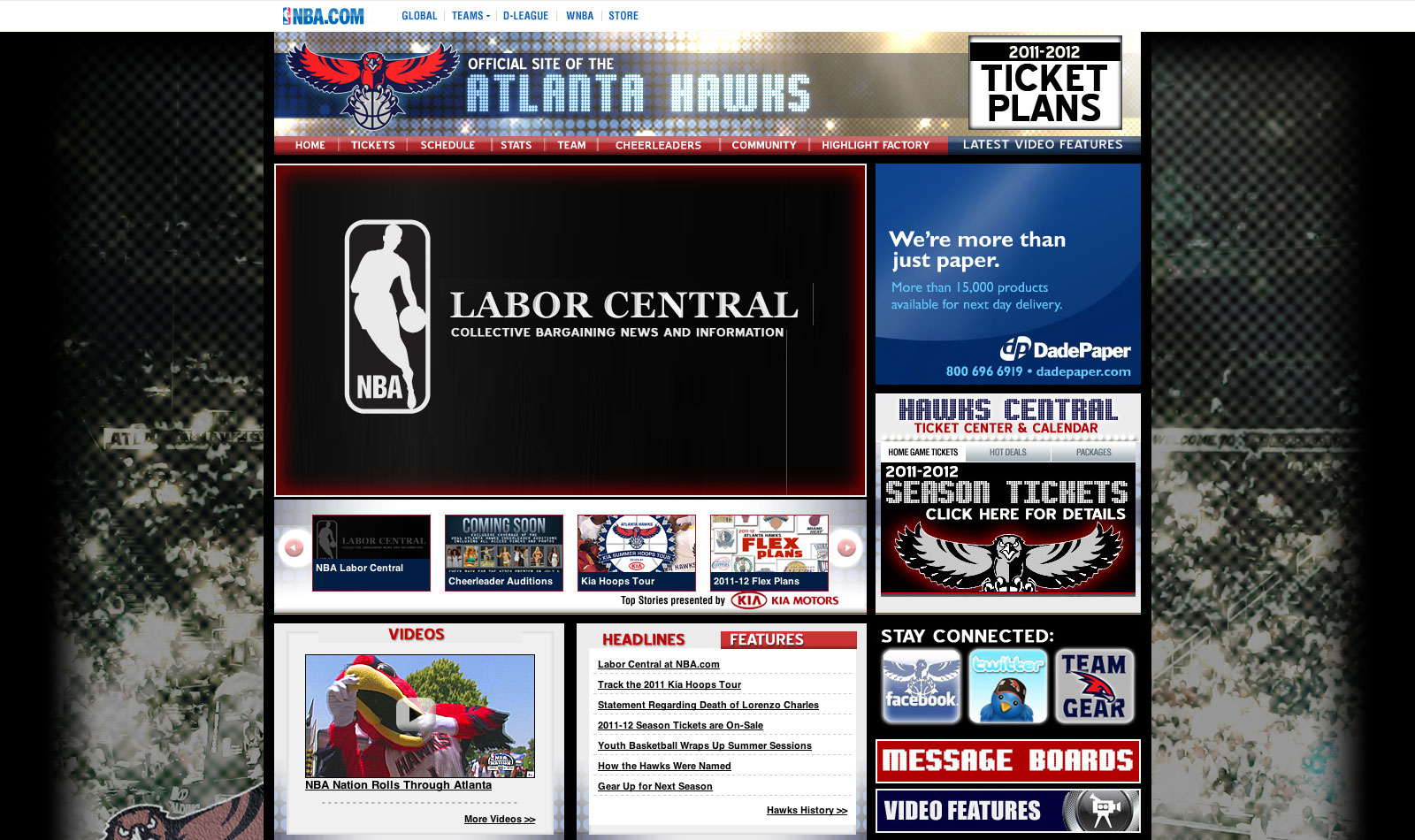 Los Angeles Clippers
Blake Griffin? Where are you?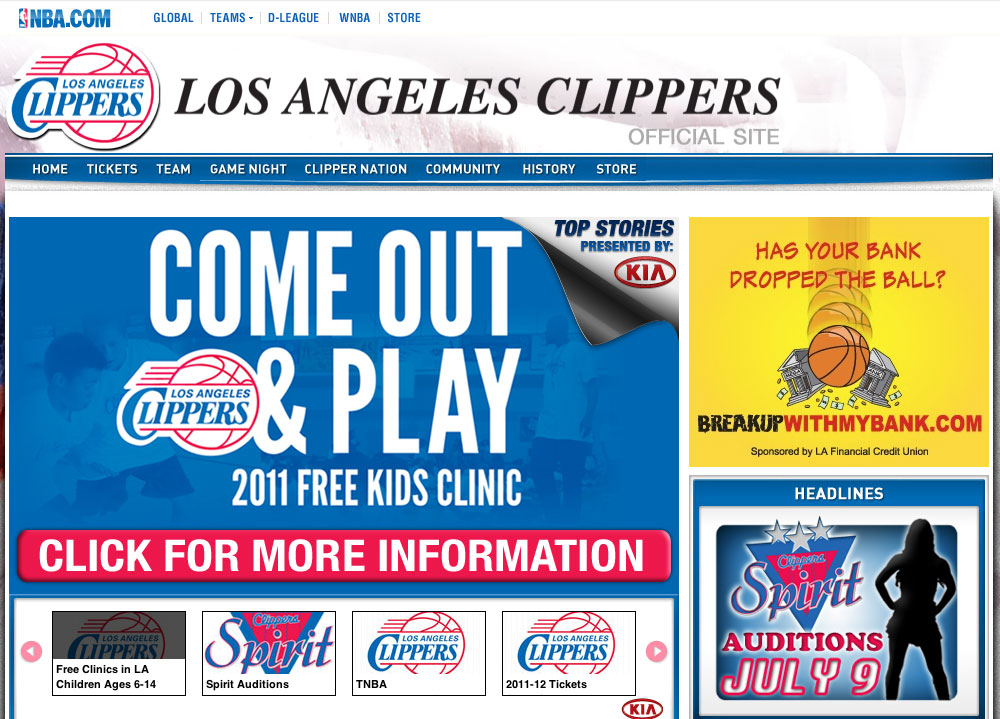 Charlotte Bobcats
The Bobcats had to take down their Kimba/Bismack splash page.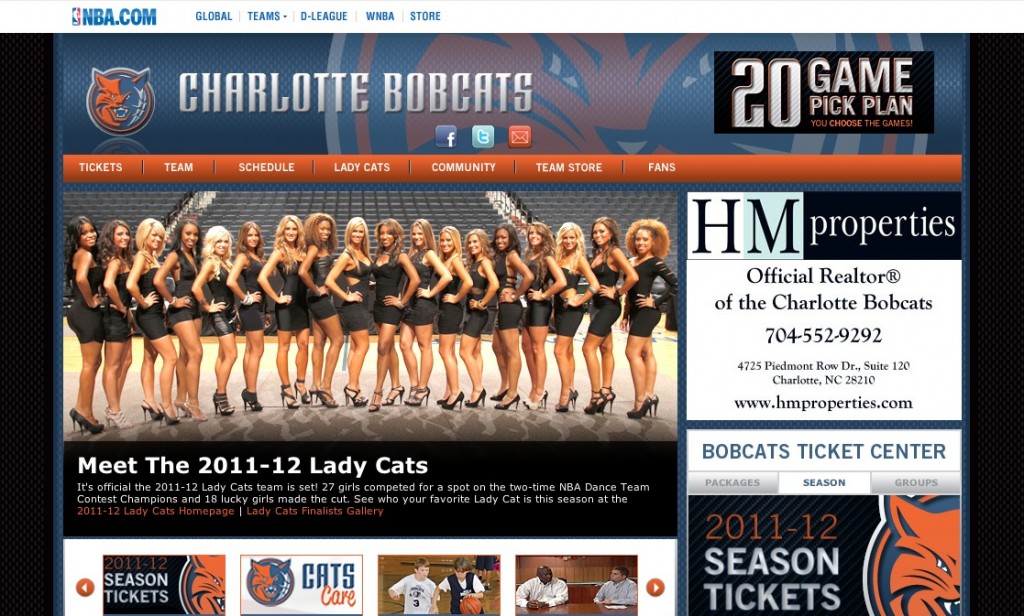 Miami Heat
Major roster page downgrade.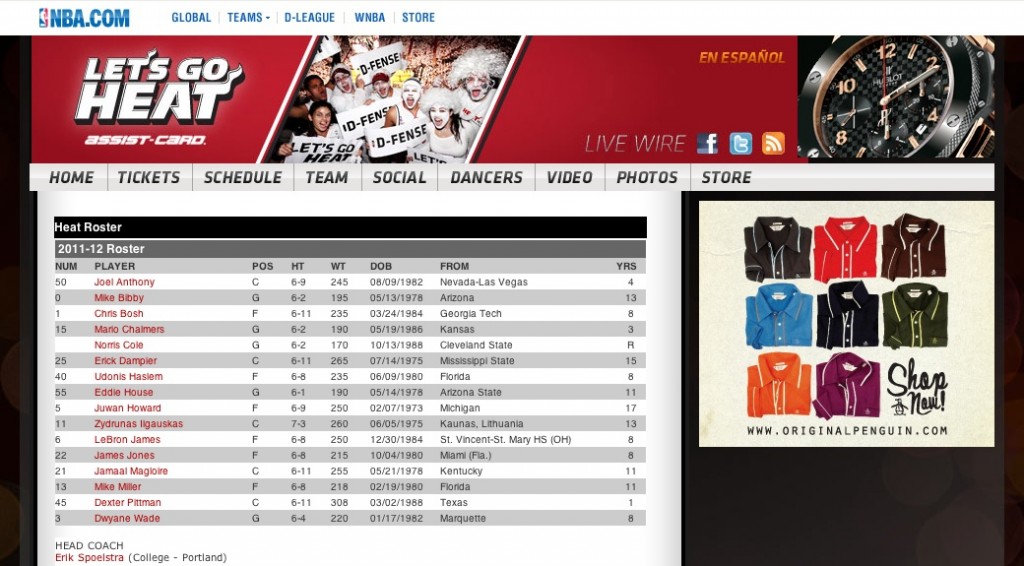 Dallas Mavericks
The world champions have been force to sell championship merch without player likenesses.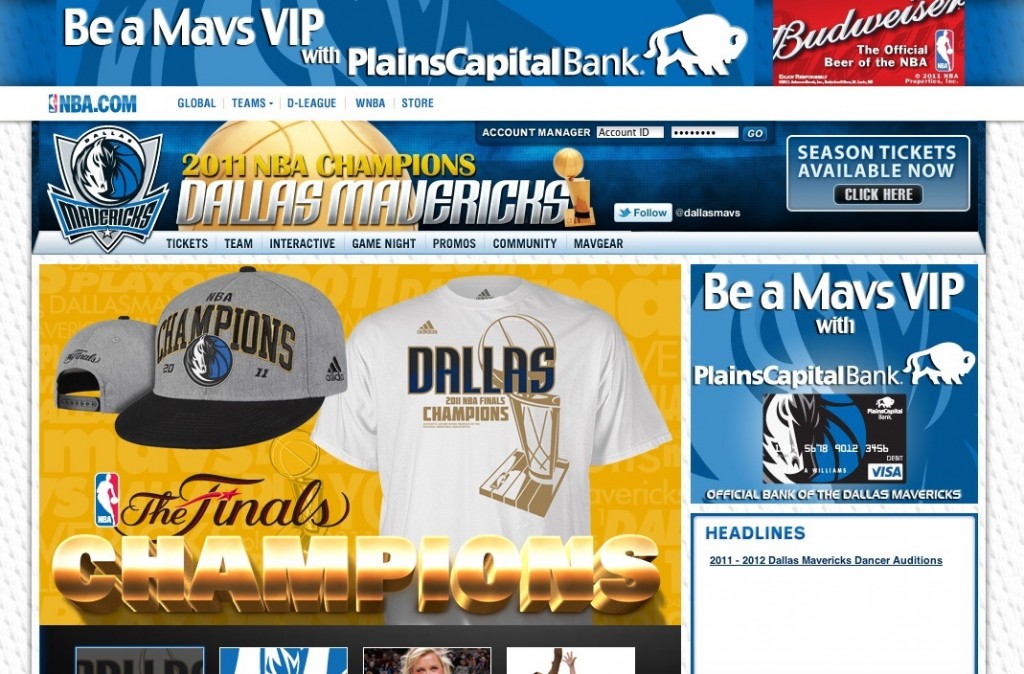 Phoenix Suns
It took the Suns until early this afternoon, but they changed their header from Steve Nash to Alvin Gentry.


Boston Celtics
Strangely, as of 2:45 EST, the Celtics site still features Kevin Garnett:

Be sure to follow us on Twitter for more useless NBA lockout updates.