Baltimore Ravens safety Tom Zbikowski has been all over ESPN the last few days promoting his upcoming boxing match. Zbikowski has boxed in the past and will make his return to the on March 12. Zbikowski said on the Dan Patrick show today, "Ochocinco talks like he can box. I'd let it go for about 45 seconds. I'd let him know what a real jab feels like." Let the fun begin!
Ocho's response to learning of Zbikowski's comment: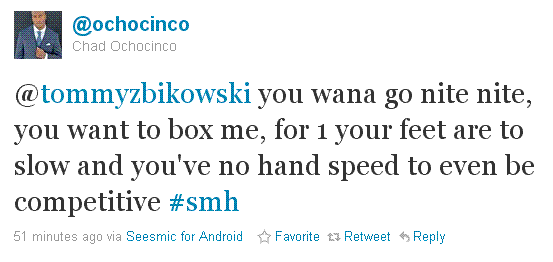 UPDATE 5:00 PM: Zbikowski issues a formal challenge:

Zbikowski clarifies his offer: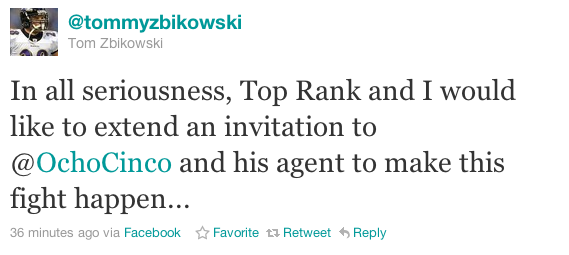 Ochocinco continues to talk trash: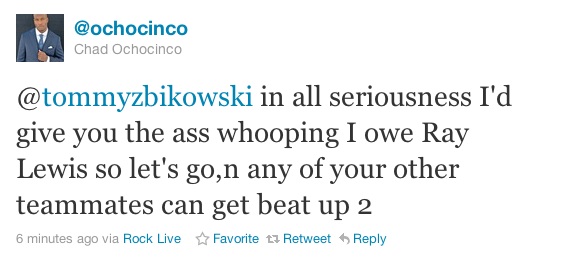 UPDATE 6:30 PM: Zbikowski offers up an invitation: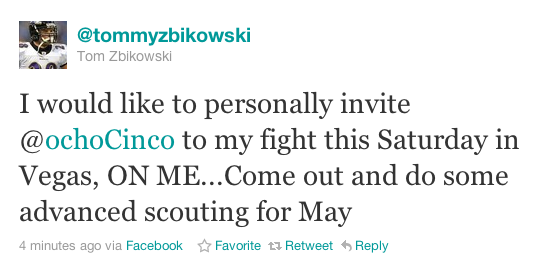 I'd say there's a 100% chance Ochocinco makes up an excuse to get out of this.