Earlier last year, we published a post about the 10 Worst NBA Tattoos. It's been the most popular post we've done, so I (Alex) and Pat, along with some help from commenters on the previous post decided to take a look at some that we missed as well as some recent developments in the NBA tattoo world and introduce a new site: Athlete Tattoo Database. In no particular order:
Reggie Miller, Retired – In the last post, we decided to stick with active players, but that was before we were made aware of this travesty. When you think sun tattoo around the belly button do you think of: a) a 21 year old sorority girl who is certainly not making her father proud at college or b) one of the best three point shooters in NBA history? If you said b, you are correct. Not only is Reggie sporting a tattoo that is as manly as Hello Kitty, I don't think he's in game shape these days. Sadly, it's kind of hard to find a clear picture of this disastrous inking. Seems like he's ashamed. It's nothing to be embarrassed about, is it?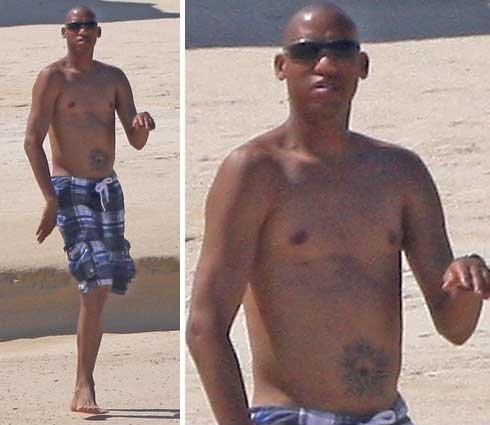 DeShawn Stevenson, Washington Wizards – Made the last list for this back-letter-number-dollar-sign atrocity, but he just keeps going. What could make a tattoo of your favorite area code, 505, with the "0" represented by a head shot of the 16th president of United States even worse? Putting it on the front side of your neck.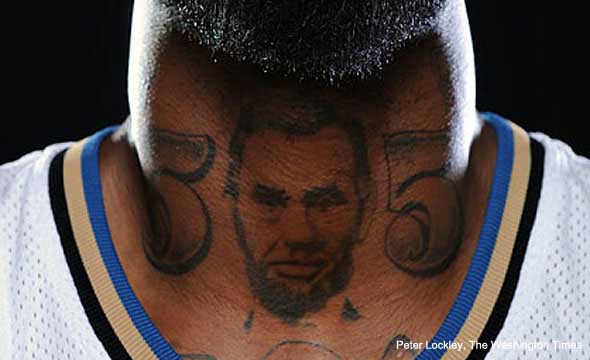 Mike Bibby, Atlanta Hawks – Another 2-time offender. I'm not exactly sure why Mike thought it was necessary to tell everyone through a calf tattoo that only God can judge him. If that wasn't strange enough, the letters are wobbly and vary in size, making me wonder if he had this thing done in the backseat of an off-road vehicle. I hate to break it to you Mike, but we are totally judging you right now. Stupid tattoo.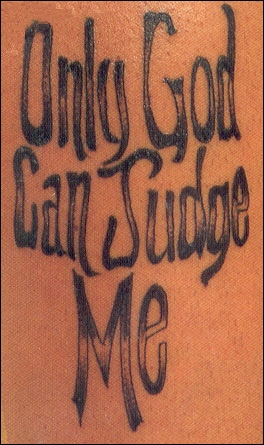 Jameer Nelson, Orlando Magic – All eyes are on Jameer because people like to stare at awful back tattoos. Jameer's pose is reminiscient of a crappy myspace picture that someone takes with a cell phone cam in the mirror…except he had someone else take it…while staying in front of the mirror?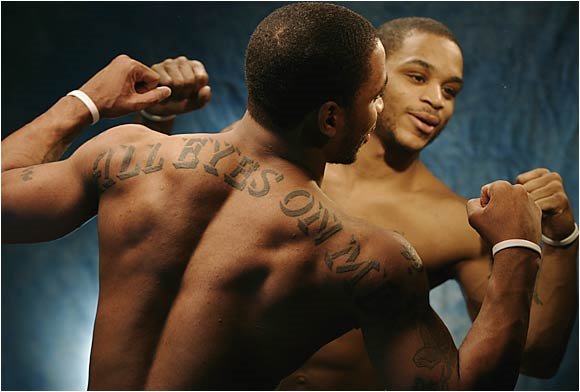 Marcin Gortat, Orlando Magic – While this is more likely the fault of the tattoo artist than of Martan, a tattoo of MJ with a beer belly does not symbolize basketball greatness. This tat was the subject of some controversy when Reebok, with whom Gortat has a shoe contract, asked him to make sure the tattoo was covered during the NBA Finals.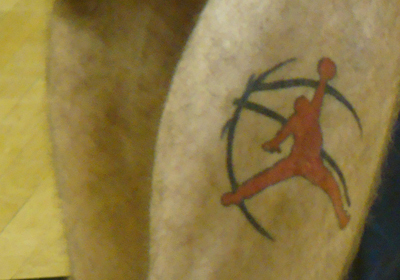 Jason Williams, Orlando Magic – Don't really think this one needs a lot of commentary. Any time knuckles are involved, it's probably not good. We all know he's white, so the labeling isn't necessary. Also, Orlando appears to be making a case for second-most tattooed team behind Denver.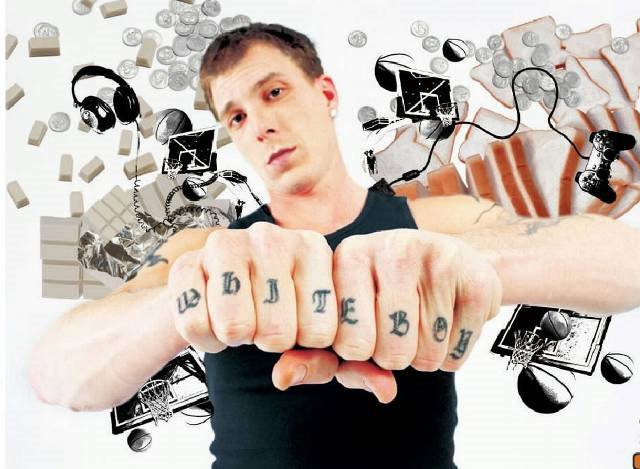 Michael Beasley, Miami Heat – This might be the best tattoo photo of all time. Not only does he have the always-ugly upper back letters that say "Supercool Beas" and some strange angel wings, but this is also the infamous weed bag photo.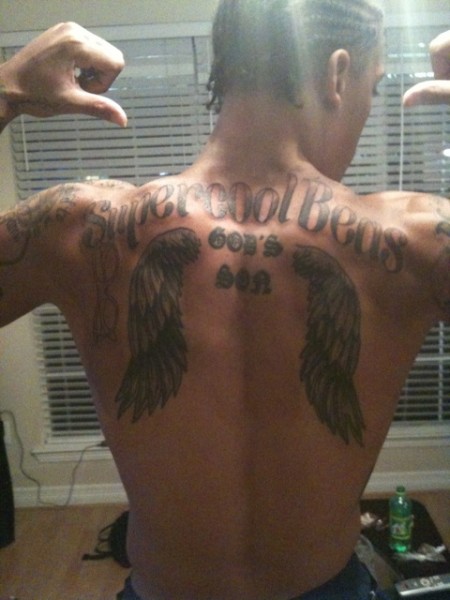 Well, that does it for this supplement to the first post. Be sure to check out our new site, Athlete Tattoo Database. Since our tattoo posts have been so popular we've decided to start a new site dedicated to athlete tats. It'll allow anyone to register and add photos/info to the site, so have at it. The more people we have contributing, the better of we'll be. Be sure to browse around and let us know if there are any issues. Thanks for reading!