With a little help from some of our twitter followers, here are the 10 worst NBA tattoos based on size, color, lack of explanation and/or overall gaudiness. This list is strictly active players; hopefully Dennis Rodman won't be offended.
10. Luke Walton, L.A. Lakers – Apparently its a tribute to the Grateful Dead and his brothers, but it just looks like stick people dribbling basketballs in a circle. Its also nearly impossible to find a good photo of his right arm. Maybe he's embarrassed by it.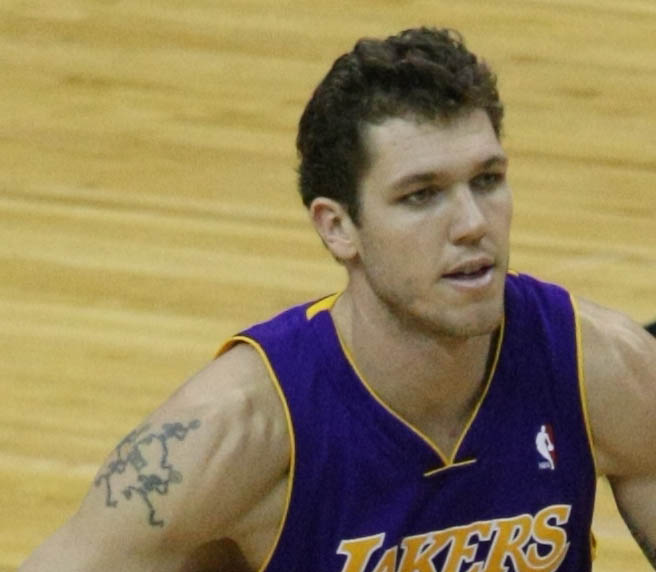 9. Mike Bibby, Atlanta Hawks – He's got a number of tats, but the one that stands out is the basketball on his leg. Usually people are trying to make a statement with their tattoos. We get it Mike, you like basketball.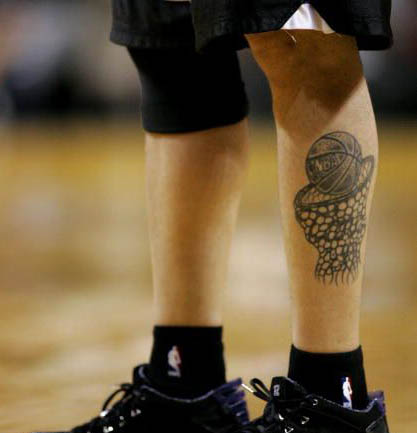 8. Brad Miller, Chicago Bulls – Scrappy Doo??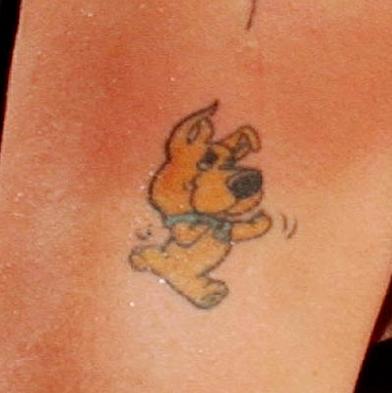 7. DeShawn Stevenson, Washington Wizards – I don't understand why you would need your name – or anything for that matter – tattooed on your back. Even LeBron seems to think its necessary.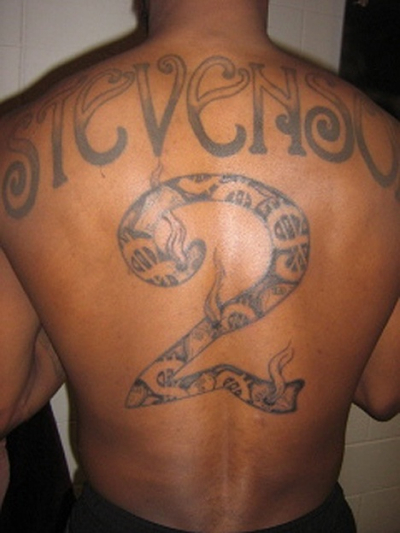 6. Rasheed Wallace, Detroit Pistons – Not only does he have this strange Egyptian picture on his arm, but his entire back is dedicated to his daughter.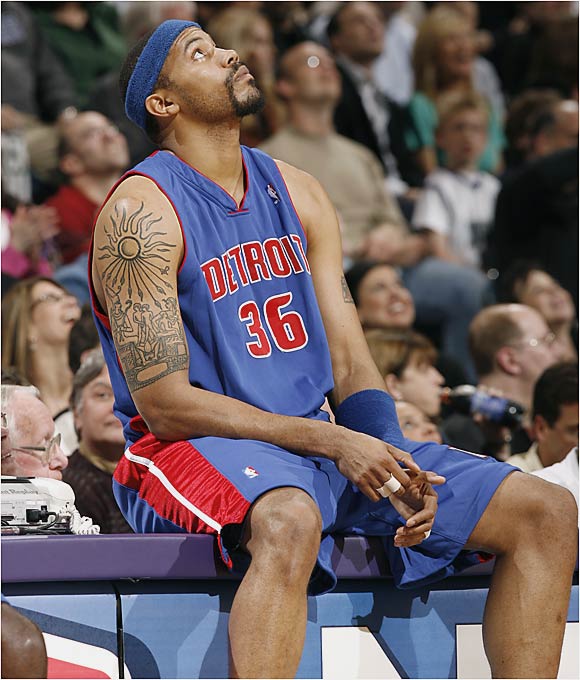 5. Stephen Jackson, Golden State Warriors – Hands holding a gun, on your chest. It just seems inappropriate.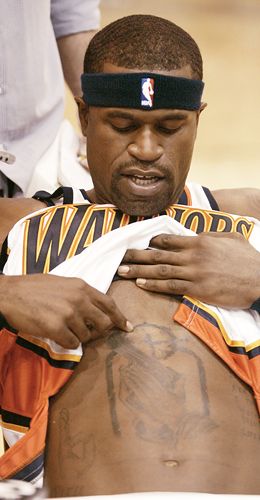 4. Robert Swift, Oklahoma City Thunder – I'm not sure what half of that stuff is, but his left arm looks like a totem pole.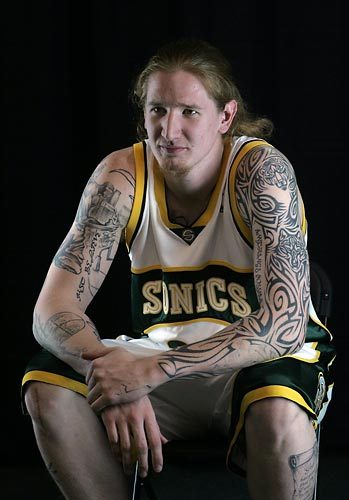 3. Stephon Marbury, Boston Celtics – He wouldn't have made this list until just a few years ago when he decided to get the logo for his clothing company inked on the side of his head.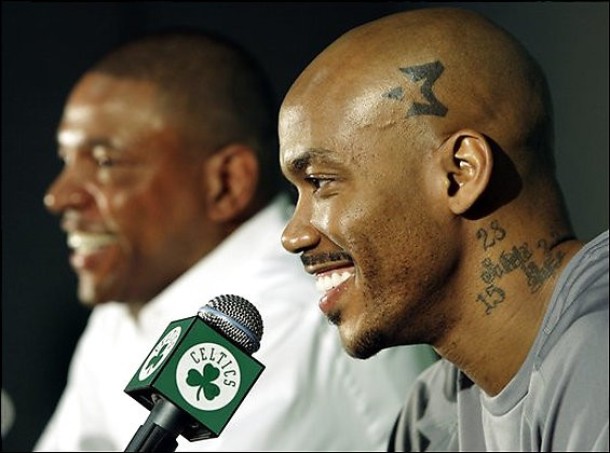 2. Chris "Birdman" Andersen, Denver Nuggets – The wings alone are astounding, but I think he also wins as far as total square inches of tattoos. He hasn't always had this many, so who knows when he'll stop adding more.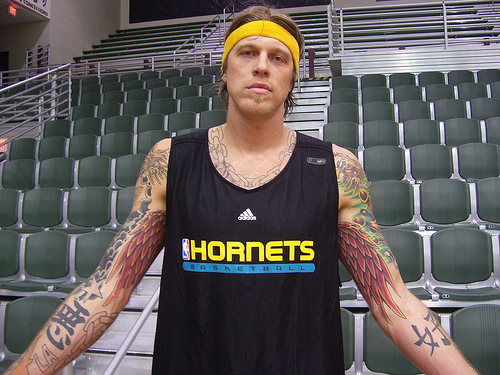 1. Kenyon Martin, Denver Nuggets – There should probably be a separate list for Nuggets players. They seem to frequent the tattoo parlors. As if this wasn't enough, he went with the lipstick print on the neck. Its unique to say the least.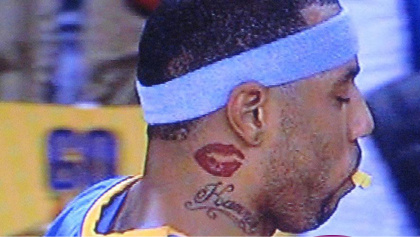 Thats our top 10. Was someone left out? Hit me up on Twitter. Thanks for reading theSportsGeeks.com.